Race With Us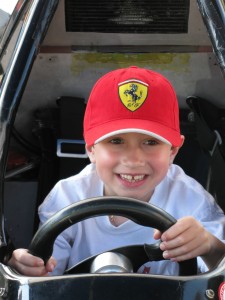 The objective of the Sports Car Club of BC is to promote motor sport competition in the province of BC. To meet that objective, SCCBC provides a variety of competition road racing classes that allow the greatest number of cars to compete safely and efficiently. This variety of classes allows greater participation in the sport of racing by providing opportunities to compete for the budget-minded, self-sponsored novice as well as the well-funded, sponsored teams.
Sanctioning and Licensing
While the Sport Car Club of BC is major vehicle for the promotion of motorsport racing in the province, event sanctioning and licensing is done by the Confederation of Autosport Car Clubs, of which SCCBC is a member. If you're looking to become a licensed race driver, take the SCCBC Driver Training course and apply for your license online through the CACC website.
Road Racing
The term "road racing" is not racing on the road. Road racing derives its name from the fact that its venues have left and right turns of varying degrees, much like our public roadways. Thus road racing moves those drivers with a "need for speed" from the public roads to a controlled environment where safety and car control are emphasized.
Events at the River's Edge Road Course at Mission Raceway are separated into open and closed wheel sessions, then by class, with multiple classes sharing the track during a single race. The cars appearing at River's Edge are classified according to performance as established by the two governing bodies of motorsport that sanction races at Mission, Conference of Autosport Car Clubs (CACC) and the International Conference of Sports Car Clubs (ICSCC).
Groups
Cars that compete at River's Edge Road Course fall into one of four major categories: production, grand touring, formula and sports racers.
Production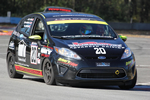 Loosely defined, the cars in the production class are allowed only limited performance improvements such as springs, shocks, sway bars, and racing tires. Primarily an ICSCC (conference) class, you will see everything from Hondas to Porsches competing for honors in A through H production. This is an ideal entry level for the racer starting out.
Grand Touring (GT)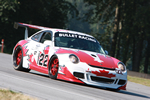 GT cars are considered to be the ultimate level of performance for production derived racing cars. Although initially conceived to allow maximum performance modifications to mass produced automobile, it also includes tube frame built race cars. Ranging from GT1 through GT5, these classes encompass everything from ex-Trans AM cars to the latest Nissans, Mazdas, and Porsches. Determination of classes is based on a car weight to engine displacement factor.
Formula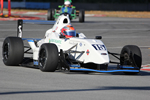 All Formula cars are pure racing car designs and have little resemblance to the street car. One of the exciting new series running at River's Edge is the Canadian Formula Drivers Association. You'll also see larger numbers of the inexpensive Formula Fords, cars that use a 1600cc Cortina/Fiesta engine based on limited modifications, and the very affordable and entry level Formula Vees, which use a Volksagen 1200cc engine.
Sports Racing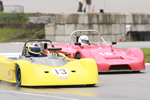 These unlimited, racing machines are where most of the endurance race cars come from. Sports Race cars are pure competition designs intended to maximize the rules under which they are built. They are generally classified on engine size and today also include special marquee such as the Renault Elan sports racers.