Season Schedule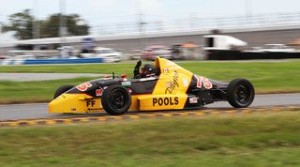 The schedule for the 2024 Season at River's Edge Road Course at Mission Raceway Park promises to be another great year of wheel-to-wheel action. Take a look at our plans for the summer and mark your calendar accordingly.
Driver Profiles
Drivers, help the SCCBC keep our sport fun and exciting for our fans by providing your driver and car profile information for use by our race PA announcer. Complete the form at this page.
Import Our Calendar into Your Calendar
If you are using a Mail Client such as Microsoft Outlook or Google Calendar, you can import the race schedule from this CSV file: 2024_SCCBC_Race_Schedule.csv
Download the file, then, for Outlook users, hover your mouse over these instructions.
Google Calendar users can import the downloaded CSV file by choosing the Import Calendar option in Calendar settings.
2024 Season Schedule
| Date | Scheduled Program | Location | Registration | Downloads |
| --- | --- | --- | --- | --- |
| March 23-24 | Driver Training | Mission Raceway Park | | |
| April 26 | Practice Day | Mission Raceway Park | Driver Registration | Volunteer & Crew Registration | Event Package | Pit Assignments |
| April 27-28 | CACC Race #1 | Mission Raceway Park | Driver Registration | Volunteer & Crew Registration | Event Package | Pit Assignments |
| May 24 | Practice Day | Mission Raceway Park | Driver Registration | Practice Day Rules |
| May 25-26 | ICSCC Race | Mission Raceway Park | Driver Registration | Volunteer & Crew Registration | Event Package | Pit Assignments |
| June 8-9 | Driver Training | Mission Raceway Park | Student Registration | |
| June 22-23 | CACC Race #2 | Mission Raceway Park | Driver Registration | Volunteer & Crew Registration | Event Package | Pit Assignments |
| July 20-21 | CACC Race #3 | Mission Raceway Park | Driver Registration | Volunteer & Crew Registration | Event Package | Pit Assignments |
| August 9 | Practice Day | Mission Raceway Park | Driver Registration | Practice Day Rules |
| August 10-11 | Vintage-BCHMR | Mission Raceway Park | Driver Registration | Volunteer & Crew Registration | Event Package | Pit Assignments |
| September 14-15 | CACC Race #4 | Mission Raceway Park | Driver Registration | Volunteer & Crew Registration | Event Package | Pit Assignments |
| October 5-6 | CACC Race #5 | Mission Raceway Park | Driver Registration | Volunteer & Crew Registration | Event Package | Pit Assignments |
| October 26-27 | CACC Race #6 | Mission Raceway Park | Driver Registration | Volunteer & Crew Registration | Event Package | Pit Assignments |
Past Season Schedules
2023 Season Schedule
2022 Season Schedule
2021 Season Schedule
2020 Season Schedule
2019 Season Schedule
2018 Season Schedule
2017 Season Schedule
2016 Season Schedule
2015 Season Schedule
2014 Season Schedule
2013 Season Schedule
2012 Season Schedule