Race Drivers Committee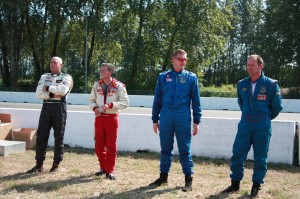 The Race Drivers Committee organizes and operates the SCCBC Race Driver Training Program. The driver training program is an important part of preparing to enter the sport of racing at Mission and is a prerequisite to acquiring a Novice race license. The twice annual Race Driver Training program provides unparalleled instruction on handling vehicles under extreme conditions. For more information, visit the Race Drivers Training Program page.
Membership on the Race Drivers Committee is by invitation only. The committee is comprised of some of the best racers in British Columbia. Most committee members have won championships in their class while others have done consistently well over the years and have proven themselves capable of excelling in all race conditions.
SCCBC Race Drivers Committee