Track Maintenance and Preparation Committee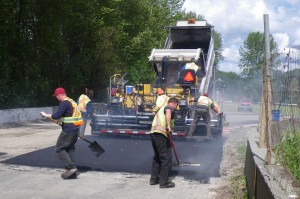 For the Sports Car Club of BC, the track maintenance and preparations committee is where the rubber hits the road. This hard-working crew is tasked with upgrading, maintaining and operating our physical facility at the River's Edge Road Course at Mission Raceway in Mission, BC.
From engineering the course layout, laying asphalt and constructing safety barriers, the track operations committee readies the facility for each season and each competitive event, ensuring that the race track is safe for drivers, crew and fans. With such a huge responsibility, the track operations committee can use a lot of "boots on the ground". If you are available to volunteer to help keep the nuts and bolts of this motorsport venue functioning at its peak, contact our track operations chair.
SCCBC Track Maintenance and Preparation Committee