META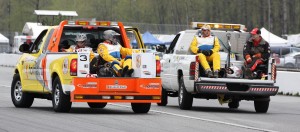 The Motorsport Emergency and Turnworkers Association (META) is a non-profit charity whose purpose is to promote safety at motorsport events. META provides a marshal training program, which teaches the basics of motorsport turnworking including flagging, communications, quick response, timing and scoring, among other skills.
META is team of committed volunteers with a shared love of motorsports. Members learn and apply the motorsport safety skills of flagging and emergency response at a variety of motorsport events on the West Coast including road racing tracks, ice racing venues, hill climbs, and CHAMP car.
At road race facilities such as River's Edge Road Course at Mission Raceway Park, each corner has a flag station which is manned by a team of flaggers, communicators, quick response workers and observers, all depending on each other to deliver a safe and entertaining race. Emergency crews and race control, timing  and scoring personnel work as teams, making sure that events are run efficiently and safely so that drivers, crews and spectators all have the best possible experience.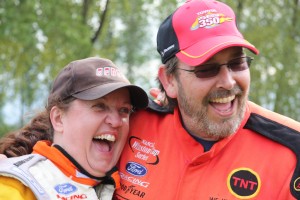 Off the track, camaraderie is the order of the day. With club rallies, charity work and field trips, a family spirit exists among the membership. Play safe and have fun could well be the club motto.
Registered as a non-profit society in 1975 and as a charity in 1992, META has gained national and international recognition for its competence and professionalism in all aspects of motorsport safety.
While the club is most visible at the road racing courses of River's Edge Road Course, Vancouver Molson Indy, Seattle International Raceway and Portland International Raceway, individual members often work at race tracks as far away as the Australian Indy or a Formula 1 race in Europe.
Membership requirements are simple. Good health, ability to work well with others and a love of motorsport. With the diversity of tasks at the track and a comprehensive training program there is a place for almost anyone within the club.
Feel free to ask one of the many workers dressed in white or orange how you can get involved or visit the META website for more information.