Media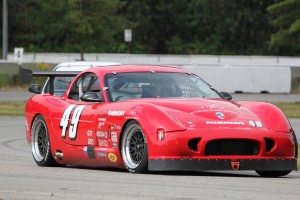 Our media page is the best place to keep abreast of the sights and sounds of the Sports Car Club of BC. Multiple media formats will be hosted on this page including news, photos and videos, plus our timeless Pit Pass newsletter.
The SCCBC is made up of people who share a passion for motorsports just like you. If you have an item that you believe would be of interest to the motorsport community in BC, we'd love to hear from you. Please send any suggestions for content to our webmaster. Your contributions are greatly appreciated.
Top News
Our Top News page is where you'll find the latest news and information for fans and members of the Sport Car Club of BC. Visit this page often for news and events affecting motorsports racing enthusiasts.
Gallery
The SCCBC photo gallery is in its infancy but is projected to host one of the largest and most interesting repositories of motorsport action in BC. Come back often to see the latest in River's Edge photos and watch the site grow and evolve.
Videos
Also in its infancy, we anticipate our video gallery will host some of the most exciting motorsport video footage of the River's Edge Road Course at Mission Raceway.
Publications
You'll find the SCCBC constitution, bylaws, policies and meeting minutes on our Publications page.