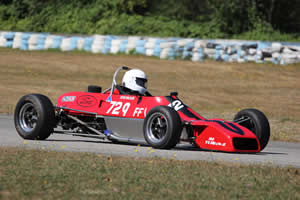 Of the variety of racing classes available to the motorsport enthusiast looking to make the jump from race fan to driver, Formula Ford offers arguably the best dollar per thrill ratio in the sport.
Designed for low cost and simplicity using readily available and durable components such as the Ford Kent 4-cylinder 1600cc engine, VW transaxle and Hewland MK9 4-speed manual transmission, Formula Ford offers the best cost/performance ratio both for purchase and for annual operation, while providing a fun factor second to none.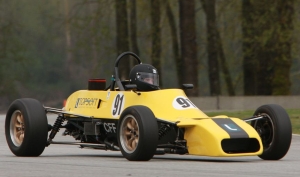 Formula Ford drivers will tell you there is no other cost-competitive class that has the driving feel characteristic of the pre-electronics Formula One days as does the Formula Ford. As Peter Egan argues in this Road and Track article, Formula Ford is designed to keep costs down and fun up.
For more information on how you can start racing your own Formula car at River's Edge Road Course, visit BC's Formula Ford website.