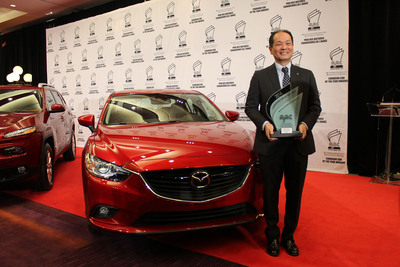 RICHMOND HILL, ON, Feb. 13, 2014 /CNW/ – The Automobile Journalists Association of Canada (AJAC) kicked off the 2014 Canadian International Auto Show by announcing the 2014 Mazda6 as the winner of the Canadian Car of the Year (CCOTY) award for 2014.
The journey began at AJAC's TestFest in October, when the Mazda6 handily won its category (Best New Family Car over $30,000), alongside its stable mates, the Mazda3 and Mazda3 Sport, which also scored top marks in their respective categories. The strong march toward victory continued when the Mazda3 and Mazda6 were nominated as finalists for the award, finally culminating in the AJAC CCOTY win for Mazda6.
Read the rest of the article at Mazda Canada.