Race Track Rentals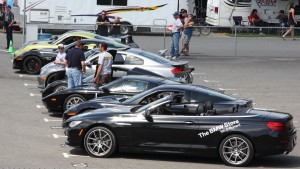 If your motorsport requirements reach beyond a single set of four wheels, the SCCBC offers a track rental service for qualified groups. During the months of March through September, the Rivers Edge Road Course at Mission Raceway Park is available on select dates for private rental. If you represent a car manufacturer, performance driving school, production company, or government agency looking for some exclusive time on the track, this is the place for you.
Qualifications
Prospective renters must meet certain minimum requirements including the provision of:
Adequate insurance for public and participant legal liability in an amount of at least $5,000,000
Sufficient properly trained instructors, safety and other personnel as may be required to conduct the event
Written waivers and release of all liability of the SCCBC and British Columbia Custom Car Association by each person entering the facility
Wristbands for each attendee signifying the signing of the waiver and release
Note that the SCCBC does not rent the track to private individuals looking for a place to drive fast. If you do not qualify for renting the track on your own, then we encourage you to enter our Driver Training Program and learn the correct method for handling your vehicle on the track. You may also contact a local performance driving club in the area who may be hosting a track day and participate in that event.
Take it to the Track
The Sports Car Club of British Columbia's objective is to promote, encourage and support motor sport with the Province of British Columbia. While doing so, safety is our number one priority. There is a place to experience the thrills of your performance vehicle. Our track is the place to do it, the street is not.
For more information, or to inquire about booking the track, contact the SCCBC track booking manager.
Road Racing, NOT Street Racing. Take it to the Track!