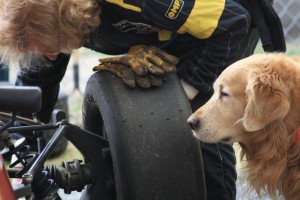 Sadly, the Sports Car Club and Mission Raceway has lost a friendly face and tireless motorsport supporter.
Schuey, the golden retriever that has occupied pit 24 for the last nine years along with look-alike and owner Keith Robinson, passed away recently from degenerative myelopathy.
We'll all miss having Schuey around but look forward to rubbing fenders with Keith soon.