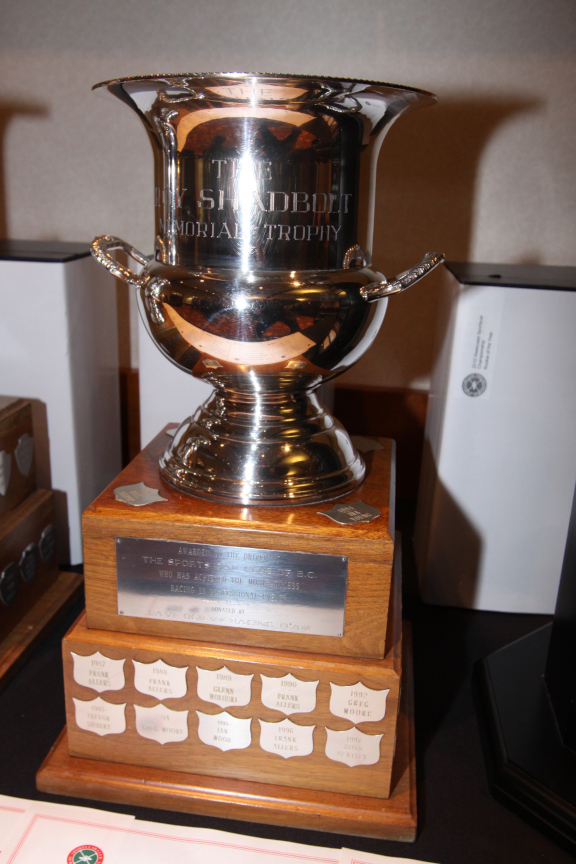 The Sports Car Club of BC Annual Awards were presented at the December Monthly meeting (via Zoom).
Here is the list of deserving winners. Details of the awards can be found under the home page "Results" tab. Click on "Awards" on the drop down menu.

Hard Luck award – this year the award is presented to Jack Zarowney. After a few relatively good years, Jack once again receives the award that no one really wants ☹

Department of the Year – Once again the fine men and women of our safety team garnered this award. Their skill and dedication are appreciated by all the racers.

Best Appearing Crew – 2 nd Gen Racing receives this award. They set the standard for paddock presentation.

Best Appearing Car – The dynamic duo of Harry Watson and Tracey Pearson with their immaculate Mazda win the title this year. Each race event has the car rolling out of the trailer in a just freshly built condition. Shiny paint and not a grease spot anywhere.

Novice of the Year – Our winner this year is new racer Courtenay Rimaldi. She has jumped into our racing scene with both feet. Great job both on the track and off.

Competitor of the Year – This year the award goes to Curt Storms. He has been traveling the circuits proving that "old age and treachery" can still be a winning combination.

Al Ores Sportsmanship Shield – 2022 winner is Burton Reynolds. Will do what ever it takes to get a fellow competitor back out onto the track, and races fair to boot.

Robert Currie Volunteer Award – This year goes to a gal that has just recently joined our ranks, but her multi role volunteer efforts were truly appreciated. Thank You Tracey Burnstad. Can we clone her?

Roy Shadbolt Pro Driver Award – The award this year goes to Carlos Tesler-Mabe. We are especially pleased as Carlos is more than just a paper member. Looking forward to see what he does next.

Deryk Forster Member of the Year – This acknowledgement goes to Sheryl Mawdsley. Her behind the scenes efforts often go unnoticed, but those in the know, truly appreciate dedication and time spent for the betterment of the club.

The Randall Award – this award is a roll call of members who have sacrificed their time for the club over many years. This year we recognize and appreciate the efforts of one club member. Al Harvey. His enthusiasm and club spirit pushes all obstacles aside and things get done. Thank you Al for stepping forward whenever asked.