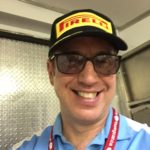 After 2 years away from racing, and after overcoming a serious health challenge in 2015, Carlos Tesler-Mabe made a comeback in motorsport racing at the Canadian Touring Car Championship. SCCBC's Tesler-Mabe recorded a second place finish in Touring Class at the historic GP Trois Rivieres street course Canadian Touring Car Championship rounds 7-9 August 11-12, 2017.
Alain Lauziere, team principal for Team Octane, put Tesler-Mabe at the wheel of the new F56 Mini Cooper JCW for the first time and it was magic. "I was able to qualify car 49 in second place in my first and only session in the car in a field of 11 touring class cars driven by some of Canada's best drivers."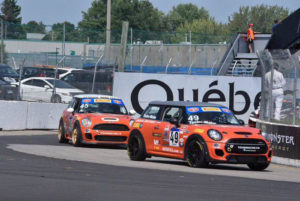 Race 1 was a night race in front of a full crowd at Trois Rivieres where Carlos finished fourth despite running third throughout most of the race. Race 2 was a wet race where he finished in his starting position, second place, on the podium, right behind team mate Michel Sallenbach.
In race 3 Carlos was caught in traffic as a result of an accident and dropped to the back of the touring class field. He fought back 6 positions to pass on the last corner of the last lap after a restart, and finished a strong fourth.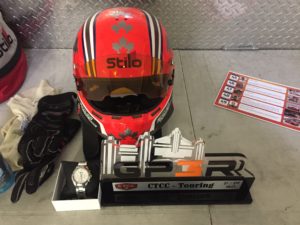 "It was a dream come true for me when I was ill to come back to motorsports. I want to thank friends and family and my race team for allowing me this opportunity!"
Carlos would especially like to thank his racing colleagues at the SCCBC.
[Photos courtesy of Flagworld.com]